Here at the Carpet & Rug Centre, we have one of the largest selections of rugs in the west of Ireland. A rug can effortlessly transform any room. Not only can a rug change the look and mood of a room, they also have a range of practical benefits – from warming your home, to reducing noise... Our extensive collection, personally handpicked from suppliers throughout the world, includes everything from elegant Persian and Oriental designs to striking modern and abstract pieces, perfect for adding a touch of luxury and comfort to your home, with colour palettes, vibrant designs and reworks of classic looks with modern colours
Traditional Design Rugs & Hand Made Rugs
We have the largest selection of handmade rugs in the West of Ireland.
Traditional rugs are amongst the most impressive and fetching of all types of floor covering available. The gloriously intricate patterns are inspired by designs that have been handed down over the centuries, choose a rug from our wide range of classical rugs for a refined look that will have instant impact in your room. Emanating from the most humble origins amongst nomadic tribes people in Central Asia. The early rug designs were woven from memory and had a simple charm that is still highly collectable today. As trade has flourished over the ages, the craftsmen who were producing beautiful hand-woven rugs in Afghanistan, India, and many other locations found new markets for their rugs.  They are the floor covering of choice for many an astute interior designer.
Modern Rugs
Streamlined monotone design, funky abstract  colour palettes or reworks of classic retro, modern rug design encompasses an eclectic mix of pioneering weaving techniques, in a stunning array of fibres and textures.
Louis De Poortere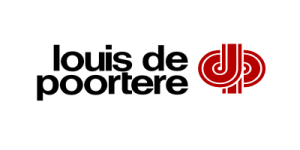 We have an excellent selection of Louis De Poortere Rugs in stock and a full range of samples from all their different ranges. They were established in 1929 and are renowned for their quality. They use advanced techniques so they can offer a diverse range of products.
Louis de Poortere rugs are modern and abstract in style with low pile ideal for room size rugs. The Louis de Poortere are available in a large range of sizes.
Universal rugs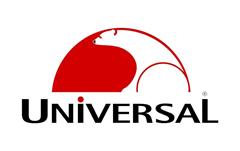 We have a large stock of Universal rugs, with their contemporary designs, vibrant colour palettes and funky abstract deigns Universal XXI is Spain's leading rug manufacturers. Located in Crevillente, the city of carpets, and after more than 35 years of history, their mission is to turn your home into a special, comfortable and personal space with quality rugs adapted to your style.
Cowhide
A Cowhide Rug provides a distinctive luxurious modern way of living in any home. It is a fine example of natures beauty that fits nicely as a centrepiece in any decor. Research states that owners love their cowhide rugs due to their natural beauty, versatility, their hypoallergenic characteristics, easy maintenance and durability.
Benefits of Cowhide
Versatility
Cowhide Rugs are not only suitable for on floors but can be hung on a wall or framed, an excellent centrepiece in any room and topic of conversation! Leather furniture can be accented perfectly by utilising the Cowhide as a throw, giving a rustic look.
Cowhides come in a variety of colours both natural, stencilled and dyed. If you are looking to make a statement, the solid dyed Cowhides would make an excellent choice!
Cowhides maintain their natural, soft and pliable feel and they can be tailor made in any colour to suit your home or office.

Hypoallergenic
Our quality Cowhide Rugs are hypoallergenic and fragrance free. No need to be constantly vacuuming or cleaning the air in order to breath freely and peacefully.

Natural Beauty
With cowhides, each breed tends to have their own set of colours that distinguish them from others. Cowhides are each as unique as the person who owns them and they are one of a kind!
Longevity
Cowhides are extremely durable – owners can enjoy them over a life time with just simple care.
Sheepskins
There are some distinct advantages to putting sheepskin rugs in your home. This natural product can be used in a number of settings, for one thing. Another advantage to choosing sheepskin for your home is its texture. A third reason for choosing sheepskin is that it is easy to clean and care for
No two pelts would be exactly alike, and the dimensions of your rug would be different from other ones available from retailers.
When you are looking at sheepskin rugs, try to picture all the ways that you can use it. While you do have the option of placing it on the floor to create a striking focal point for your room, you can also place it over your sofa or chair as a throw. The minute you do that, you are creating an air of luxury in the room.
If you ever decide you want to settle down and have a restful afternoon, the sheepskin rug makes a perfect blanket. The rug's natural fibres behave like a wick to pull moisture away from your body. As a result, you will feel warm in the winter and cool in the summer under the sheepskin.
Sheepskin Rugs - What are their benefits?
Ultimate Comfort and Beauty
Sheepskin rugs have been around for so long and loved in homes around the world. But why? Well foremost they add texture and colour to any room; whether it is a Scandinavian interior that needs some cosiness, or a vintage interior that lacks some lighter colours - a classic white sheepskin rug will do the trick. Not only that, sheepskin rugs come in dyed colours, various sizes, diverse fleece types and even sheepskin accessories such as chair pads and cushions that are sure to beautify any corner of the home, big or small. But gorgeous appearance aside, they are exceptionally comfy. Their springy fleece accommodates resistance free movement as the sheepskin outer layer of wool is remarkably smooth making it wonderfully comfy whether against a chair, bench, mattress or simply underfoot. What's more sheepskins contain natural moisturisers such as lanolin to sooth your skin all year round.
Medical Benefits
Sheepskins have proven to regulate body temperature. Whether it is a newborn baby that cannot yet naturally regulate their own temperature or an adult who needs to keep blood circulation at it's best, a natural, traditional sheepskin rug can work wonders.
Hygiene Purposes
Hard to see with the naked eye but dust mites, mold and nasty bed bugs are a problem in many homes. But sheepskin is a natural, cheap way to deter them. This is because sheepskin fleece draws moisture away from the skin - which is a primary factor that allows bacteria to thrive. A sheepskin can do this job for many years, just brush the sheepskin out regularly and professionally dry clean at least once a year.
Sheepskins last for years
Unlike some other natural hides, sheepskins are the toughest of the lot. Their wool does not shed because it is firmly attached to the leather. They are water and flame resistant - argued to be the least flammable fabric in modern day use. Just brush your hide regularly and shake it vigorously and you can be sure to see a sheepskin rug as beautiful and in shape as the first time you bought it!